To ensure the desired depth and quality of learning and connection, this training is limited to 25 participants (plus training/gathering hosts).
We expect a diverse group of participants – in terms of background, skills, geographic origin  – and therefore offer a variety of fee options.
Included in the fee:
5-day programme participation

5 x lunches*

morning/afternoon snacks and beverages
*If you have special dietary needs or special needs of any kind, please write to us.
Fees for Circle Training Participants 
Registrations from 1st April onwards: 900 €/850 € if two or more from the same company
NGOs or sole traders: 650 € per person/600 if two or more form the same organisation.
Special rates have been agreed with the Slovenian association of facilitators, and for experienced Circle Hosts:
500 € per person
For these special places, please register with the reduced ticket and write a mail with the extra information about your circle experience or membership in the Facilitators association to rainer(a)obenauscommunity.org.
Circle hosting stewards are very welcome to join the Gathering for free, except your accommodation and travel. The wisdom you share is worth your ticket. We're very much looking forward to sharing practices together. Simply write to us per email to rainer(a)obenauscommunity.org.
How to pay:
Please pay by bank transfer to:
Account holder : Obenaus community
IBAN  :  AT21 2081 5000 4038 1634
BIC/SWIFT :  STSPAT2GXXX
Institut Name :  Steiermärkische Sparkasse
If you transfer from outside the Euro zone, we recommend the low cost services of TransferWise. You can sign in here and receive a first transfer for free:
transferwise.com/u/markusp31
Refunds:
If you need to cancel your registration, a full refund will be provided until 15 July 2018.
After that date, you can transfer your registration to someone else, but we will not be able to refund your fees.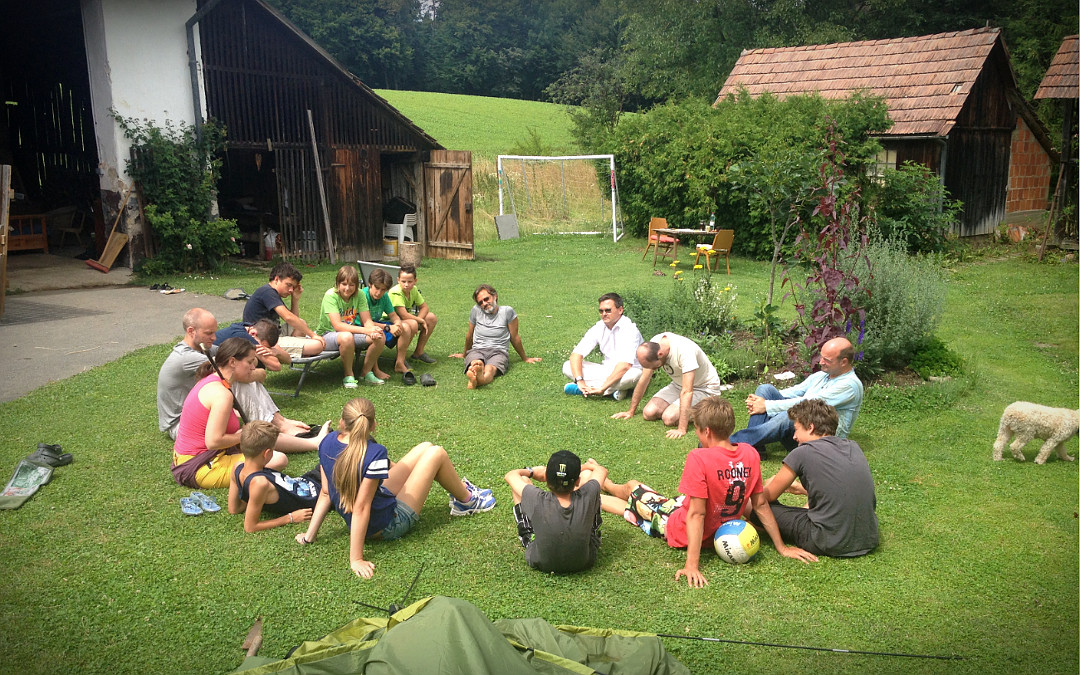 Accommodation:
The daily programme will run from 09:00 am till about 18:30 every day. Evening time will be self-organised (in an open space manner – anyone is welcome to offer or request a session, activity, fire conversations …). 
Accommodation is not included in the cost of registration. You can stay on the farm in a tent, you can bring your own or we can borrow you one. In the nearby village there are several accommodation options available from a **** star Hotel with luxury spa to B&B at some of our neighboring farms.
Simple dinner will be co-created at Obenaus for/by those staying at the farm. If you prefer to stay in one of the nearby facilities, you are still welcome to share dinners at Obenaus. Please share then in with some financial contribution, and possibly some help in preparing and/or cleaning up.
Accommodation options are thus the following:
Arrival and Opening Session
You're welcome to arrive and check in any time on Wednesday, 28 August.
We will begin our programme with the Welcome dinner at 18:00 on Wednesday, 28 August, and finish on Sunday, 2 September, at 16.00 hrs.
If you want to arrive a day or a couple of days earlier, or stay a little longer you're very welcome. Find more about the Open House in Obenaus here.